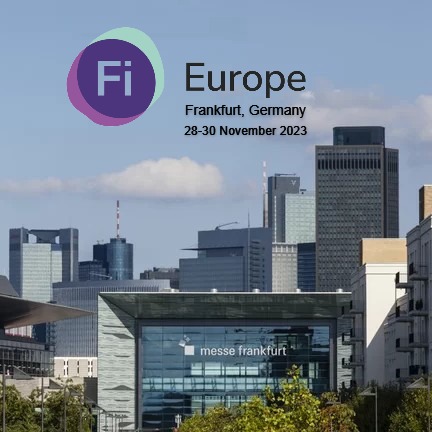 Interstarch will participate in the largest European exhibition of food ingredients and technologies FI Europe 2023, which will take place on November 28-30, 2023, in Frankfurt-am -Main, Germany.
Food Ingredients Europe is an international exhibition for food additives which brings together the world's leading F&B suppliers, buyers, R&D experts, manufacturing specialists and investors.
Within FI Europe new trends appear and drive the future of the global food industry.
The trend of FI Europe 2023 is plant origin ingredients, careful attitude to the environment while production and focus on consumers' health.
More than 25,000 visitors and 1,200 exhibitors are expected this year. And all of them will seek and share the best solutions for the food industry.
Interstarch will present its new products, as well as well-known in Europe and all over the world native and modified starches, glucose syrups, maltodextrins, crystalline fructose, vital wheat gluten and ingredients for gluten-free production.
We invite you to our booth 3.1D200 at exhibition center Messe Frankfurt on November 28-30, 2023!