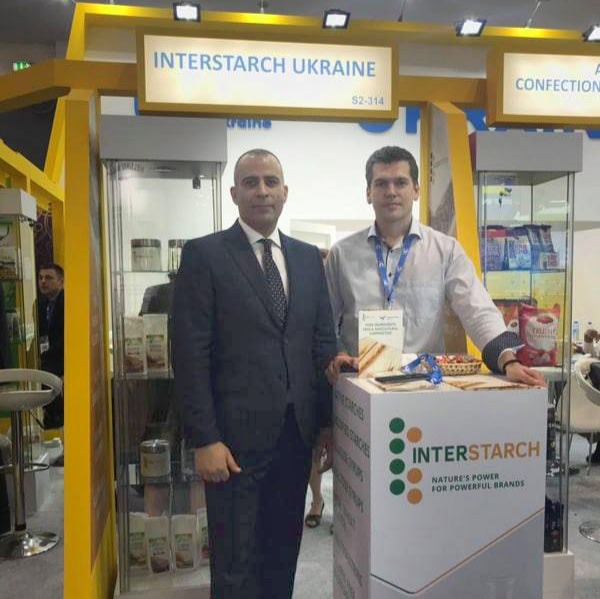 International food exhibition Gulfood is the main business event in the Persian Gulf and Middle East region, as well as one of the largest and most influential trade events in the world. Gulfood 2019 took place from 18 to 22 February 2019 in Dubai, United Arab Emirates. About 5 000 manufacturers presented their products and 98 482 entrepreneurs from 193 countries visited this event.
This year, Interstarch Ukraine for the third time presented its products at Gulfood events, exhibited at Ukrainian manufacturer's collective stand. At Gulfood 2019, more than 50 companies represented Ukraine. Almost twice more than the previous year! The Ukrainian stand was visited by more than 3,000 companies from all over the world, interested in cooperation specifically with agricultural sector, in the area of deep processing of agricultural raw materials for food needs.
Thanks to participation in Gulfood 2019, our company has expanded its presence in new markets and gained new partners in Egypt, Algeria and the United Arab Emirates. In addition, this exhibition has again become a platform for communication and meetings with existing partners.
For our team of managers and marketers, visiting events of this level is an excellent opportunity to acquaint with world trends in the food industry, and more importantly, to start cooperation with new foreign partners. Interstarch Ukraine continues to strengthen its position as an international manufacturer and supplier of ingredients for food producers. We are always looking for new development opportunities, by acquainting with new markets and developing competitive assortment positions.